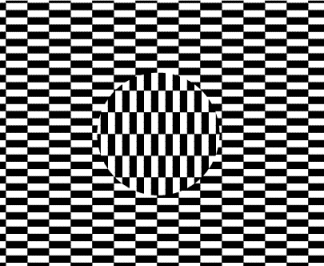 When I think back to the simplicity of the decades ago, and now - there is a big difference in what life offers, the comforts, the toys etc. The internet has shrunk the world and probably may go down as "the thing" for our generation, the one thing that made the biggest difference.
But when we look back at the quality of life for our ancestors and us - there is still the discomfort level. Are we truly happier with the current state? Life expectancy today in the US @ birth is 77.9 years and back in 1900 it was 47.3 years. http://www.cdc.gov/nchs/data/hus/hus05.pdf#027
A visitor from 50 years back who has missed the happenings, will be fascinated with the changes of this day.
With all these gizmos available is this helping mes to get away from the turmoil of the mind? The very blessing can become a curse - exposing new problems and new issues to deal with. There is never an end. When I look back to the years before, there is such a charm to it, the simplicity. But, didn't the people of those times have issues that they dealt with? Life throws challenges to one and everyone, to this generation, the past one and the next one.
The challenges are still going to be there, which leads me to think that I need to develop a detachment to the changing technology, just to focus on my inner awareness.
It does seem incredible, that challenges are thrown at me - irrespective of the progress the world has made. I am probably hitting similar challenges in this life - challenges that I could not get around earilier - and the world spins its cycles to offer me exactly what my karmic burden has led me to experience - based on choices that I made (yep, made by my very self, sometimes. Sometimes we promise too much to deliver at work - and sometimes we take up too many challenges in this world).
But having accepted the illusive world for it is - I need to grind in the wheat grinder - as they call it.
The way out of all this - is to figure out in my mind - why is this world an illusion, but more importantly accept with no doubt that the world is an illusion and the only thing that matters is that I exist.